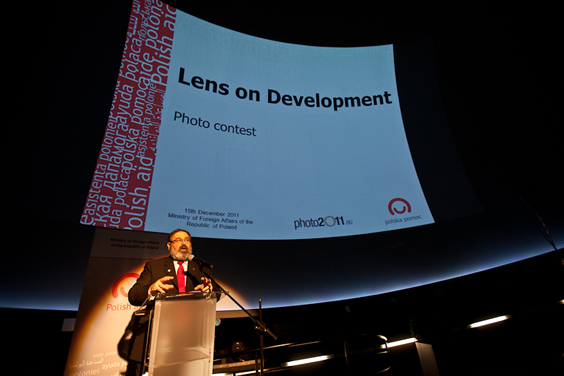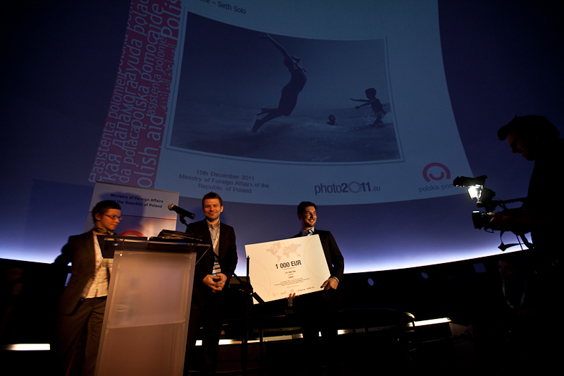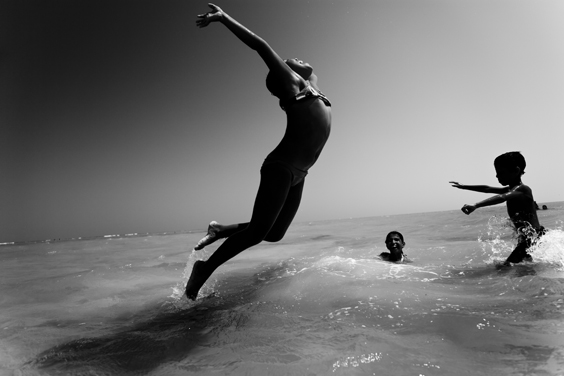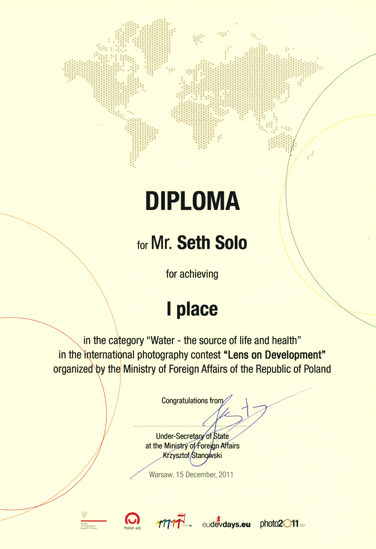 Mr. Seth Solo receiving the 1st place award from the minister of foreign affairs of Poland at the Copernicus Science Center in Warsaw during the European Development Days Congress. 15 December, 2011.
The award was from the "Lens on Development" photography contest, in the category of "water - the source of life and health".
The "Lens on Development" contest aimed at presenting development problems and challenges in the world of today to the European Union citizens. The contest also had in view to raise awareness of the Millenium Development Goals and help understand the complexity of global development.
The subject matter of the contest were development changes of the Global South ( poorer countries and those in transition). The workes submitted to the contest were to present the dailt life, culture and problems of people living in developing countries.
The photography contest was organized within the European Development Days. The event serves as a forum for discussing development cooperation. Its organized by the European Comission and the country currently holding the Council presidency.
The contest was not a luck contest and had a unique jury filled with worldwide renowned photographers. Among them were: Piotr Trybalski; Vincent Baillais; Frédérique Founès; Anna Fox; Jerzy Gumowski; Artur Heller; Tom Hunter; David Kaszlikowski; Janusz Musiał ; Andrzej Pągowski; Marek Straszewski; Ivonne Thein; Marek Waśkiel; Roderyk Więcek ; Magda Wunsche; and also two representatives of the Ministry of Foreign Affairs of the Republic of Poland.
Mr. Seth Solo´s Photograph was chosed amoung a total of 1760 works that were submitted to the contest by authors from various EU countries. Over 40.000 internet users visited the contest website.
The awarded photographs are being exposed in Warsaw at the Warsaw Central Railway Station from 17th to 29th of December 2011 and at Bonarka City Center in Cracow from 15th to 29th of December 2011.
Photo: Izabela Urbaniak